Secrets of the Magic Kingdom and 10 Real Insider Tips to do more and pay less from a Disney Guru!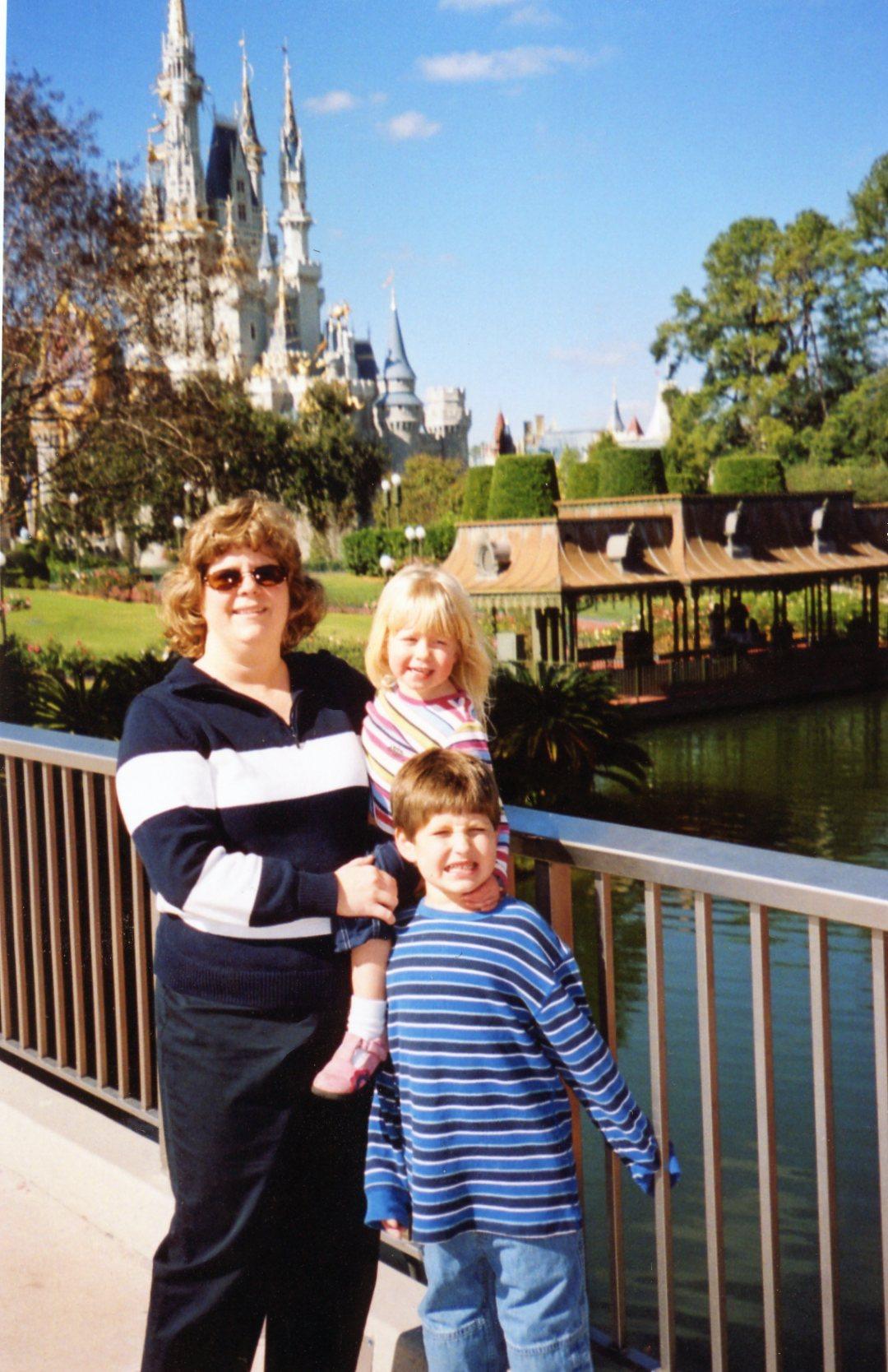 Dreaming of taking the family to Disney and want to know how to do it on a budget or simply not breaking the bank? Then look no further, our family has been so many times I am able to share some insider tips and suggestions to help make your Disney Dreams an affordable reality.
When is the best time of year to go? Definitely not summer, spring break, Christmas or Thanksgiving weeks! Ok so that's when you were thinking about going right? It is doable and I will share tips to make it simpler during those time frames a little later, but the best weeks are the week after Thanksgiving and first week of December, the weeks in late September, first two weeks of October, and first two weeks of January after the week of the first. These are the weeks you will have the least amount of time to wait in lines, the best weather and can avoid the mass crowds. If you can go any time of the year and aren't forced into going when the kids are out of school then pick one of these weeks.
Where to Stay? That is a very important question and for each family the answer will vary. It depends on which park you will spend the most time, space needed, whether you want to save money in a value resort, or want to have a moderate resort with Disney experiences. Our family has stayed in 6 of the properties within the value, moderate and deluxe categories so I am able to help you narrow down your choices by sharing my first hand experiences. Feel free to email me so I can help you narrow down the options.
Magic Your Way Package and Park Hopper Option. It is always more expensive to purchase the Park Hopper option and usually not worth it! I always suggest sticking with one park each day to save money. It is extremely important if you want to maximize your time to see what the park hours are each day and pick the park that has extended magic hours in the morning or evening magic hours. Each day, one of the theme parks is either open earlier or longer. Guests of select Walt Disney World Resort hotels enjoy extra time in the parks before they open and after they close and are a special benefit for Guests of Walt Disney World Resort hotels, Walt Disney World Swan and Dolphin Hotels and Shades of Green Resort. If you know your family can get up early then pick the park with the morning hours and set up your FastPasses at that park for the day. If you like to sleep a little later and can stay out later perhaps to see the fireworks, then pick the park with evening magic hours.
Fast Passes! Now this is a great insider tip so listen up….Set up your fast passes at the beginning of each day. Try to not pick any times for later in the day. The reason is that you can go to one of the kiosks located within each park after using your last Fast Passes to get more for that day. You will NOT be able to get more Fast Passes till you complete the three you already have and that's why you need to book them early in the day. I also have noticed and it happened with our family that once you visit the kiosk, if you aren't all able in the family to get more Fast Passes at same time for each ride then they will call you after you leave the kiosk to see if they can help you and more than likely just add to your wrist Magic band. WOW! I have told many of my clients about this one tip and each one of them was called back after visiting the kiosk and offered Fast Passes that they just added to their Magic bands.
When can you find the best deals like the FREE DINING Plan? Hands down, I have found Fall to be the best time to go for deals because this is when Disney usually offers their free dining plan if you book a room at one of the Disney resorts and buy your tickets as a package. This is HUGE! We were able to save over $1200 dollars by going during this time frame because we were able to book the free dining plan. If you follow my Facebook page http://www.facebook.com/Adjusttothegoodlifetravel you will be the first to know once it is offered.
Single Rider Lines! At the Disney parks some of the rides have a single rider line that is usually off to the side of the main entrances. These lines will be shorter and less crowded and enables you to ride the rides much faster when the park is packed. Our kids wanted to ride some of the rides more than once and they were able to ride them multiple times over spring break when it was crazy busy. Single riders queues include Rock 'N" Roller Coaster, Test Track, and Expedition Everest.
Rider Switch! If your child isn't big enough to ride some of the rides Disney has that all figured out for you so both parents can enjoy the ride. You simply enter the queue of the ride you are wanting to experience and once you get to the boarding area inform the Disney cast member you are wanting to "child swap". They will show you where to wait and after the ride is over you will be able to hand over the child to the other rider and switch.
Disney's Magical Express program. Disney has made transportation to and from the airport a breeze with their Magical Express program. If you are staying on property then you are eligible for complimentary moto coach transportation to and from Orlando International Airport and the Disney Resort hotels and complimentary luggage delivery. When you reserve Disney's Magical Express, you can begin your vacation the moment you step off the plane. You can bypass baggage claim and avoid the inconvenience and cost of driving or finding ground transportation. With this special benefit of staying at select Disney Resort hotels, you'll get from the airport to your accommodations in comfort and have your bags delivered directly to your room. You'll also enjoy a complimentary ride back to Orlando International Airport on the day you check out of your Disney Resort hotel.
MagicBands! Disney has created an all in one device that allows each guest staying at a Walt Disney Resort hotel a Magic Band. It is a colorful, waterproof wristband that allows you quick and easy entry and access to your plans and vacation choices you made through My Disney Experience. You will automatically receive a MagicBand if you stay at a Disney Resort hotel or if you are a Walt Disney World Annual Passholder. You can use your MagicBand card to: unlock your Disney resort room, enter the theme park, check in at FastPass entrances, charge food and merchandise purchases to your Disney Resort hotel room and connect Disney PhotoPass images to your account.
Dining Reservations. Most people visiting Disney for the first time aren't aware how important it is to make your dining reservations as soon as possible. Disney resort guests will be allowed to make dining reservations up to 180 days before your trip. One big insider tip is don't give up if you aren't able to get the time you desire on your first try! You can keep calling back to see if the time you desire is available and with persistence you will often be able to get it. For booking, you can make dining reservations online or by calling (407) WDW-DINE or (407) 939-3463.
I am often asked whether you should attempt to do Disney and Universal the same time frame and having done it both ways with our small kids and when they were older, I can honestly say it is best to separate them and do as two trips. There is so much to do at Disney and four parks to choose from that adding in Universal is just too much. I will post at a later date suggestions for a Universal and SeaWorld trip. I hope these tips have helped you and I have many more Disney insider tips just like these few that I would love to share with you